Call Us For an IMMEDIATE Minnesota Contractors Insurance Quote!
Our Minnesota Contractors Insurance Plan Options:
CONTRACTOR LIABILITY – We shop MAJOR Minnesota Insurance Companies to assure you get the best price. We can usually issue your Certificate of Insurance the SAME DAY!
Our agency specializes in Contractor's Workers Comp Insurance, and we often save our clients up to 38% or more by correcting workers comp rating errors & misclassifications.
Contractors have special Commercial Vehicle insurance needs. We represent companies that aggressively market this coverage, and we shop these markets to get you super-competitive prices.
About Minnesota Contractors Insurance.com
From very humble beginnings cleaning my father's insurance agency in 1976 to a licensed customer service representative in 1982, it was all uphill from there. Learning the ins and outs for the insurance world at various insurance agencies, I finally started my own agency. Now we handle millions of dollars in insurance premiums and help thousands of clients throughout Minnesota. I found my niche in writing contractor's insurance, for plumbers, electricians, drywall contractors, remodelers, roofing, carpenters, home builders, HVAC, siding installers, and many more.
Helping Minnesota contractors find the right coverage at the best price, it's what we do. Working with contractor's insurance every day, year after year make us specialists, experts if you will. We speak contractor's insurance, not all agents do.
Our ability to quote & match you up with a contractor's insurance program is unmatched. We will answer your questions and keep you on course. Contractors throughout our great state need help figuring out their Minnesota contractor's insurance. Quoting multiple top insurance carriers is key to finding the best coverage for your hard-earned money. Let us help your business. It's what we do the very best. Give us a try, complete our simple quote form or dial the number below. Let's do business!
If you are in need of immediate service, feel free to contact us now at:
_
Professional Agents That Care
Our team of experienced agents will work to find you the best general liability insurance quote for your budget. We're available most days, so give us a call, and let us earn your business.
BEST General Liability Insurance Rates in Minnesota

Serving Minnesota businesses

Personalized, One on One Services
_
Get an Affordable Insurance Quote For All Types of Contractors.
General Liability

Workers Compensation

Commercial Auto

Commercial Umbrella Coverage
_
Types of Contractors We Insure:
Construction
Electricians
Landscapers
Painters
Plumbers
Roofers and More!
_
We Compare These Top Rated Companies & More!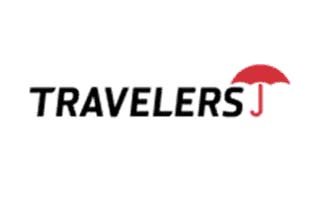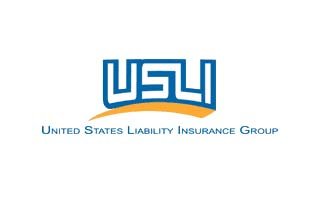 MN CONTRACTOR INSURANCE QUOTE
————

To Get A Free Quote, Complete Form Below – Takes Only 2 Minutes!
(It Helps if You Can Email or Fax Your Current Policy Declarations to Us.)
OUR CLIENTS LOVE MINNESOTA CONTRACTORS INSURANCE.COM!
"I highly recommend Minnesota Contractors Insurance.com. They are very responsive and takes care of any question, concern or claim promptly and professionally. Ashley saved me a significant amount in premiums and made the process of switching insurance companies simple and hassle free." — John H.
"After a complete review, I now have the MORE coverage for LESS money! Thank you for your attention to details and taking the time to explain. If you're looking for fast and affordable contractor's insurance, Rick is your man." — Greg M.
"Minnesota Contractors Insurance.com has been helpful and easy to work with. From getting us liability and auto coverage as a new construction company, to sorting through the tangles with generals, Rick McIntosh been helpful and responsive!" — Tim W.
"Rick has been my insurance agent for several years. He insures my car, motorcycle and my home and is more then just helpful. He always lets me know when there is a better price for coverage which means a lot in these hard times. I can think of no reason I would switch insurance providers as long as Rick is my agent. -Lenny Hall"
Contact Us Today! We Write All Lines of Commercial & Personal Insurance!
We Have Decades of Experience Helping Minnesota Residents & Businesses
We write all lines of Minnesota Insurance at Insuring Minnesota.com. Representing the leading carriers in our state allows us to reduce your insurance costs, and our agency can deliver discounts up to 15% or more, in most cases. Beyond that, we issue policies SAME DAY quoted in most cases!